June 1 — June 2 2017
Summer Training Session: TenForce Key User Training June 2017
Join us for a course designed for those TenForce users who want to improve their efficiency in working with our software and gain a rich understanding of the core mechanics of our product.
Why take this training?
Subscribe for a 2 days interactive workshop and acquire the necessary skills to manage data, extract data-based overviews, and optimize your daily activities with TenForce. You will learn how to create awesome filters and find specific information faster. The course is structured as a mix of theory and hands-on workshop and everybody will have the chance to ask questions related to specific day-to-day scenarios.
At the end of the 2-day course, you will receive a personalized certificate after passing a brief test. The certification will enable you to follow the next level of the TenForce training program. Certified users are also empowered to act as a coach for their fellow-colleagues.
Good to know
For this training, you'll need no formal prerequisites. However, having a basic working knowledge
of the TenForce software is a great asset for the participant.
For more details check the full course description.
Course schedule
Day 1: Learn the basic features of TenForce
Understand the application structure
Learn how to add work items to TenForce
Understanding the details of a particular item
Learn how to create an overview of your work items
Discover how to personalize overviews and update items to your needs
Tips & tricks to optimize work speed
Day 2: Working with data using TenForce
Search for work items
Discover how to tune your smartlists
Learn how to share your overviews with colleagues
Export data to Excel and create well structured templates
Tips & tricks to optimize work speed
Certification Test
Key trainers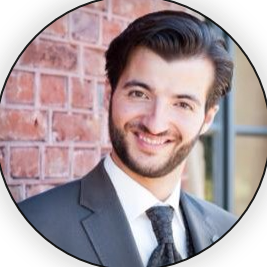 Jetro Wils
TenForce, Product Owner