September 6 2017 | On Demand
Webinar: What's Worth Considering When Migrating Your Process Safety Apps from Lotus Notes
Find out why manufacturing companies are deciding to sunset Lotus Notes when it comes to managing actions, audits or incidents and automate their Process Safety applications using TenForce.
Hint: It's all about going mobile, consolidated data and access to a real-time status of all the work in your plant.

Working closely with plant managers in the chemical sector, we discovered that for them it's not a matter of "if", but "when" will they migrate their Process Safety and Operational Risk Management apps from Lotus Notes to better, modern platforms.
Revolutionary  at its time, Lotus Notes first became popular as a corporate email system, then evolved as a development environment for creating collaborative applications – the kind now commonly found in intranet apps.  But three decades later after its release, the tool shows its age. With the popularity of cloud computing, and mobile and social apps, customers are less tolerant of not intuitive interfaces that frustrate users, disparate databases that defy integration, and siloed data.
Having already switched to other systems for corporate e-mail and instant messaging, plant managers and their teams are now left with all their workflow apps still running in Lotus Notes. It's at this moment when TenForce comes into play as a dedicated software solution to automate Process Safety and Operational Risk Management.
"Transparency has definitely increased. The follow up of actions that need to be taken due to incidents or audits became much more structured. Each action is now easily tracked, without falling through the cracks."

Peter Jacobs
EH&S Delivery Leader, Monument Chemical
During the session you will be able to get an overview of the reasons why plant managers turn to TenForce to upgrade the way they are managing their Process Safety apps:
To access an instant status overview of all processes in the plant through built-in analytics , real-time dashboards and mobile access.
To ensure a transparent overview of the company's incidents and risk management KPIs and foster a proactive safety program;
To improve data traceability, keep a clean audit trail and comply with regulatory requirements from ISO, OSHA etc.
To instantly update the right people when an incident occurs;
To implement automated action tracking, real-time alerts and e-mail notifications.
Companies already trusting TenForce:
Agenda
This webinar will showcase a brief overview of the reasons why many are on the lookout to migrate from Lotus Notes:
Better user experience;
Faster innovation;
Better integration;
Better governance and maintenance;
Going mobile;
and a hands-on demo of the three main modules plant managers are choosing to automate through TenForce:
Action Management

:  how to keep track of all the work in your plant using one single tool;

Audits Management

: how to keep a clean audit trail, execute your safety audits through electronic forms tailored to your process and report the updates and dangerous situations in real-time;

Incidents Management

: how to capture, track, report and investigate incidents using one enterprise-wide system.
For each module we will present the configuration as it gets implemented for a real chemical plant.
Key speakers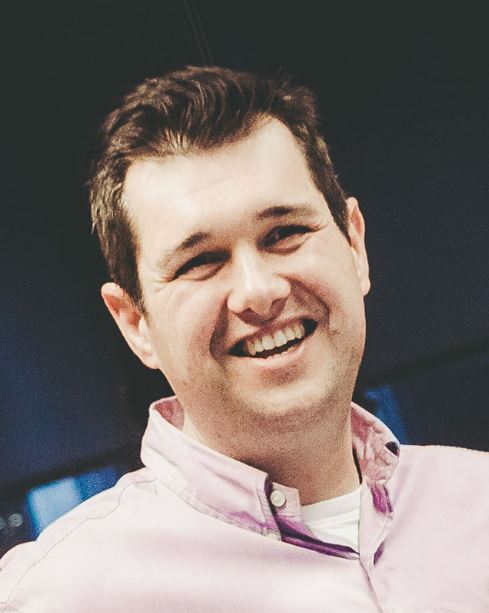 Jan Van den Nieuwenhof
TenForce, Business Unit Manager: Operational Risk Management, Operational Excellence/div>